COVID-19 EMERGENCY PROCEDURES
Effective 3/19/2020, the County Commission, and the Courts, per Administrative Order #2020-00-04, are restricting public access to the Courthouse beginning March 19, 2020. Emergency procedures have been put in place due to COVID-19; limiting our services to those offered online, and restricted public access for required essential filings/services. Essential court proceedings are still in place via video. We recommend using online services on this website or call for assistance at 850-229-6112.
Online or Pay by Phone Services:
We offer online filing of Court cases, including Do It Yourself Court Documents (DIY), such as Domestic Violence, Family Law with children, Family Law without children, and Landlord-Tenant disputes.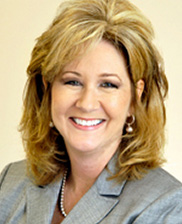 Gulf County Clerk of Court
Rebecca L. (Becky) Norris serves as the Gulf County Clerk of Court and Comptroller. Established by the Florida Constitution, the Clerk of Court provides a system of checks and balances, at the county level, and serves the public in three primary areas including Clerk of the Circuit and County Courts, Clerk to the Board of County Commissioners and County Recorder.
---
E-Notify is now available for all Florida counties. Sign up at E-Notify.flcourts.org to receive text or email notifications about criminal court events, such as hearings. Learn more about e-Notify.