Operation Green Light Gulf County
License suspended? Get your driver's license back and save on fees for overdue tickets & court fines.
February 22 – February 26, 9 AM – 5PM

Access to justice is a fundamental American right. Florida's courts, clerks and lawyers want you to know your courts are taking safe steps to protect your health.
How to Appear for Jury Service
Based on a recent Florida Supreme Court amendment to Florida Rule of Judicial Administration 2.420 regarding access to court records, "The clerk shall not be required to identify and designate information as confidential," in circuit civil, county civil and small claims court documents.
Effective July 1, 2021, filers will be solely responsible for ensuring any confidential information contained in court records filed with the Clerk is appropriately identified for redaction in these kinds of cases.
Learn more at Rule2.420Changes – Florida Court Clerks & Comptrollers (flclerks.com).
All defendants and/or litigants must keep the Clerks Office informed of their current mailing address. You may visit our website anytime to view your case for updated information by clicking the RECORDS SEARCH box on the Home page. You may also call or email us at 850-229-6112 or info@gulflcerk.com. To receive electronic reminders or updates about your case, please register for our free E-NOTIFY service by selecting the link provided below.
Online or Pay by Phone Services:
We offer online filing of Court cases, including Do It Yourself Court Documents (DIY), such as Domestic Violence, Family Law with children, Family Law without children, and Landlord-Tenant disputes.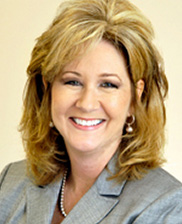 Gulf County Clerk of Court
Rebecca L. (Becky) Norris serves as the Gulf County Clerk of Court and Comptroller. Established by the Florida Constitution, the Clerk of Court provides a system of checks and balances, at the county level, and serves the public in three primary areas including Clerk of the Circuit and County Courts, Clerk to the Board of County Commissioners and County Recorder.
---
E-Notify is now available for all Florida counties. Sign up at E-Notify.flcourts.org to receive text or email notifications about criminal court events, such as hearings. Learn more about e-Notify.